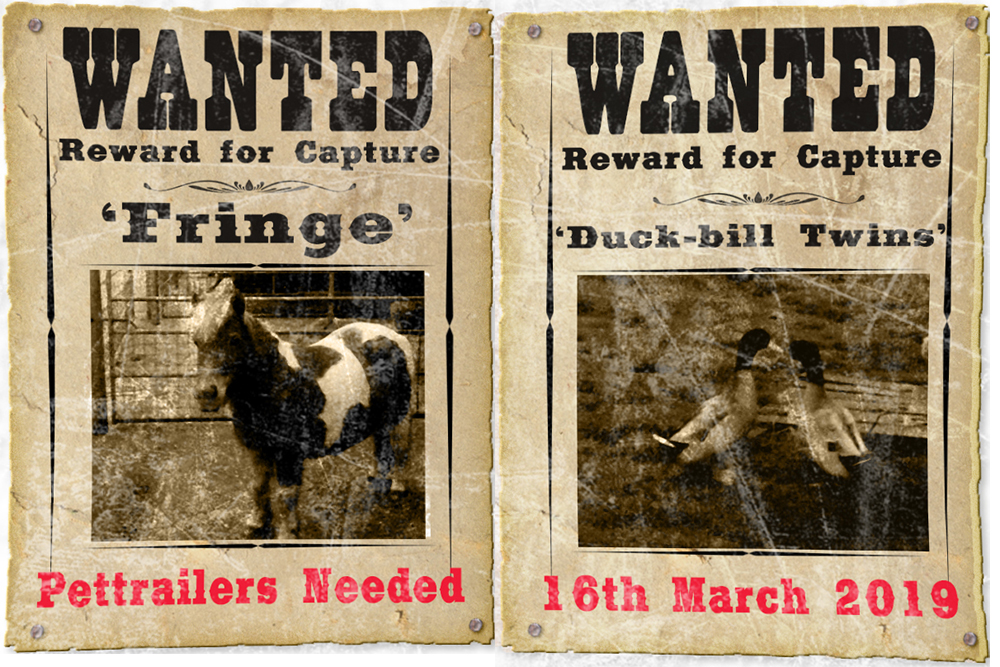 The call went out and the search was on!
Calling all Pettrailers – we need your help to track down escaped outlaws: 'The Fringe' and 'The Duck-bill Twins'.
We need two posses to gather and search what we believe to be the last area where these notorious robbers were seen.
Do you and your dog have what it takes to join our posse and get justice for their victims? 
Reward for Capture!!
A wild and windy day in March, two pettrailing posses met at a remote location to hunt down wanted outlaws ? 'The Fringe' and ?? 'The Duck-Bill Twins'.
Battling through the elements our pettrailers were successful and the outlaws apprehended ??
Thanks to all our teams for braving the weather, having smiles all day and having some very gifted canine companions – Pepper, Stan, Tori, Boo, Barney, Ghillie, Holly, Jorja and Dennis.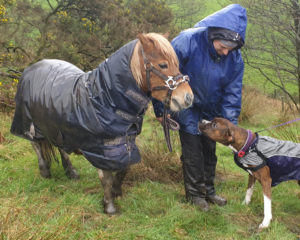 An extra special thanks to Dot, Becky, Thimble and the ducks without whom the event couldn't have happened! ?
P.S. requests for sunshine next time has been noted ?