Blind Auction – Now Open!
4th Annual Charity Trail Day 2021 – in aid of Pancreatic Cancer UK
We are running a variety of fun fundraising activities as part of our Charity Trail Day, but we realise not everyone can make it on the day itself – worry not!
From now until Sunday 5th September 2021 we have several ways of you donating and having the chance to win some absolutely amazing prizes for a good cause. 100% of all proceeds will be donated to Pancreatic Cancer UK
Entry before 5th September…
Blind Auction – to win one of six amazing artworks
Highest bid wins! We have 6 amazing items up for auction:
'PET PORTRAIT' by Jacey Turner 
Bid on a unique detailed pastel painting of your pet created from a photograph, size up to 20×16″, estimated value £300. Reserve Price £95 plus P&P (which will include a frame & mount to enable your portrait to be posted).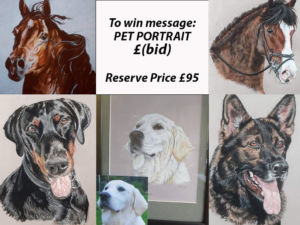 'JARS' Ceramic Tea, Coffee and Sugar Storage Jars by Ed's Watercolours
Stylish Storage Containers with airtight bamboo lids to keep your Tea, Coffee and Sugar fresh. Winner can choose the breed print. P&P included.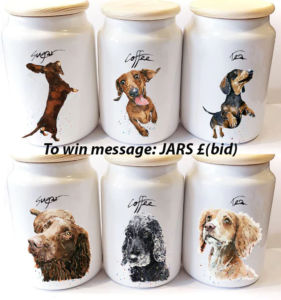 3, 4 & 5. 'PRINT' A3 (30*40cm/16*12 Inches) Print Watercolour by Ed's Watercolours
Bid on 1 of 3 watercolour prints, print is from an original painting by Eddie Kagimu. Winners will have a choice of breed. P&P included.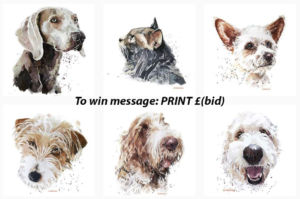 'VIZSLA' 10*12 Inches Print Watercolour by Ed's Watercolours
Vizsla print with card mount, print is from an original painting by Eddie Kagimu. P&P included.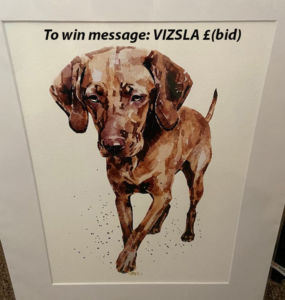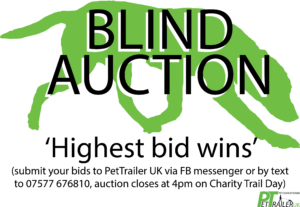 How to enter:
Submit your bid to your trainer during any training session up to Sunday 5th September
Submit your bid online together with your name, address, phone number and email via WhatsApp or text message (07577 676810) or direct message through our Facebook page.
Submit your bid in person on Sunday 5th September at the Charity Trail Day.
WINNER WILL BE ANNOUNCED: around 4pm, Sunday 5th September 2021. Items will be posted to the winner upon receipt of their donation.
We are extremely grateful to everyone who has donated prizes!!
GOOD LUCK!!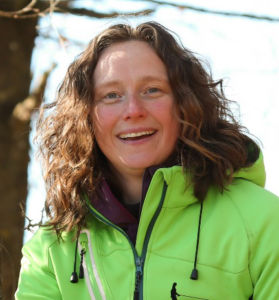 Originally from the Northwest of England, Becky now lives in South Wales. A former Geologist, Becky made the jump to making her dreams of working with dogs full time a reality. Witnessing first hand the benefits trailing has on both dog and owner, an all inclusive activity with no bias against breed, disability or age, the right decision had been made. Now Becky is one of a few full time Pettrail trainers in Europe, travelling across the UK and Europe training future lost animal search dogs and assisting in lost animal searches.