It's here!!
We are immensely proud to reveal our new Pettrailer UK website! We have been working extremely hard over the past few weeks at Pettrailer UK HQ to update our website, making it more user friendly and accessible.
Some of our new features include:
Training sessions and special events
Plan your training with us around your requirements. You can now search for training sessions, events and workshops near you by selecting your region or a specific trainer. This is in addition to our existing interactive map allowing you to zoom into your part of the country and our key word search engine.
Our online shop
Treat yourself to a Pettrailer UK branded hoodie or poloshirt personalised with your name; stay dry during those slightly damp sessions under your very own Pettrailer umbrella; get your very own Pettrailer UK green team jacket; or handmade leather trailing line available in a variety of colours and widths. Our online shop is also where you can order your trail vouchers, available to buy individually or buy 11 for the price of 10! Our virtual shelves are currently being stocked so keep an eye out for updates when new products become available.
Blog section
Our latest news and stories will be published in our brand-new blog section, keeping you up to date with what we've been up to across the UK and Europe in addition to exciting updates on what is coming soon.
Testimonials
Don't just take our word for it…our new testimonial section found at the bottom of the home page now allows you to let others know what you think about us online. Our team's views in their own words. Let us and others know what you think, but don't forget to add your photo!
We could not have achieved this on our own, so a special thank you goes to Markus at Pettrailer Austria and the team at Media3000!
We will not let lockdown beat us! New sessions, workshops and events will be added regularly and our online shelves will be stocked. So, what are you waiting for head over to our new website, www.pettrailer.co.uk and check it out!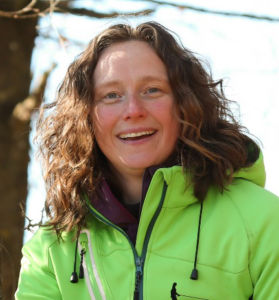 Originally from the Northwest of England, Becky now lives in South Wales. A former Geologist, Becky made the jump to making her dreams of working with dogs full time a reality. Witnessing first hand the benefits trailing has on both dog and owner, an all inclusive activity with no bias against breed, disability or age, the right decision had been made. Now Becky is one of the few full time Pettrail trainers, travelling across the UK and Europe training future animal search dogs and assisting in lost animal searches.