Thank you to our Supporters!
4th Annual Charity Trail Day 2021 – in aid of Pancreatic Cancer UK
We are extremely grateful to everyone who has donated prizes for our Charity Trail Day: our amazingly generous Supporters are listed below together with some of the prizes you could win on the day!
If you are able to donate a prize for the day, doggy or non-doggy related prizes which could be toys, treats, vouchers, discounts etc. Please contact us! Everything received, small or large will make all the difference to our fundraising – 100% of all proceeds will be donated to Pancreatic Cancer UK.
THANK YOU!
A special thanks goes to Gary at Gary Chadbond Photography for taking some amazing shots for us; Niki at Pup Talk the Podcast and Julie at DogCast Radio for helping us promote our Charity Trail Day and helping raise awareness for Pancreatic Cancer UK.
Can you help?
We are looking for prize donations for the event, we appreciate everyone has had a difficult 18 months, anything you can spare would be greatly appreciated and as a thank you, you will be included in our Supporters List which will be published across local and social media. We are looking for both doggy and non-doggy related prizes which could be toys, treats, vouchers, discounts etc.
If you are able to help please get in touch: info@pettrailer.co.uk or 07577 676810
If you are not in a position to donate anything you can still help us to promote our event by sharing it to your social media followers and customers, https://www.pettrailer.co.uk/event/annual-charity-trail-day-2021-050921/
We thank you in advance for any prize donations you are able to give or help with getting the word out about our Charity Trail Day 2021 in aid of Pancreatic Cancer UK!
We hope to see as many of you as possible on 5th September!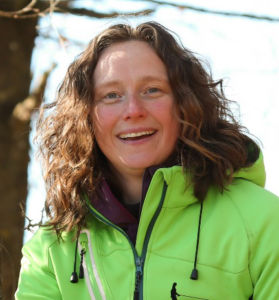 Originally from the Northwest of England, Becky now lives in South Wales. A former Geologist, Becky made the jump to making her dreams of working with dogs full time a reality. Witnessing first hand the benefits trailing has on both dog and owner, an all inclusive activity with no bias against breed, disability or age, the right decision had been made. Now Becky is one of a few full time Pettrail trainers in Europe, travelling across the UK and Europe training future lost animal search dogs and assisting in lost animal searches.